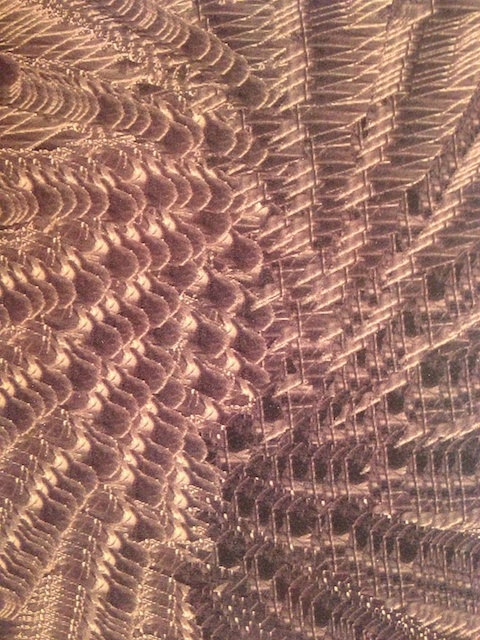 Could it be that 'it' was in the air? That we walk around with themes that unconsciously develop in our head until they are 'ripe' to be triggered?
This morning my eye was caught in the garden by extraordinary cobwebs in the dewy morning sunshine. They looked like solid buildings, and I wish I had seen the spider at work because I cannot imagine how she did it.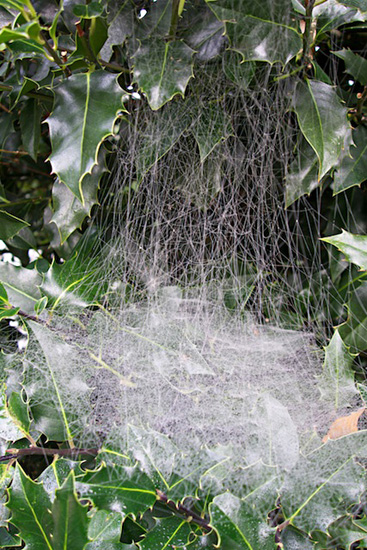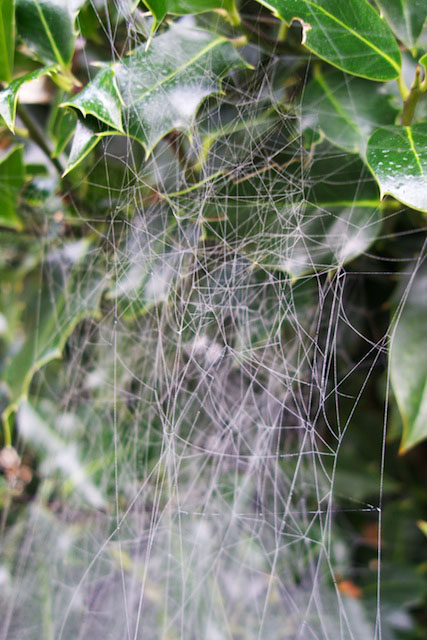 I found the spider's name: it is the sheet weaver spider or Linyphiidae, poetically called baldaquin spider in German. And this afternoon, as I was reading about eighteenth scientists and steel in the Age of Enlightenment, I discovered that one of them, Réaumur, also wrote a report on the possibilities of breeding spiders to make a silky cloth out of their threads…
Weavings of unusual material began to catch my attention weeks ago when I found that El Anatsui's soft metal 'blankets' were the best pieces in an open air sculptures exhibition in Amsterdam. His work is inspired by the traditional African kente cloth and from a distance has a definite textile quality until one realises that it is assembled of endless amounts of discarded bits of metal.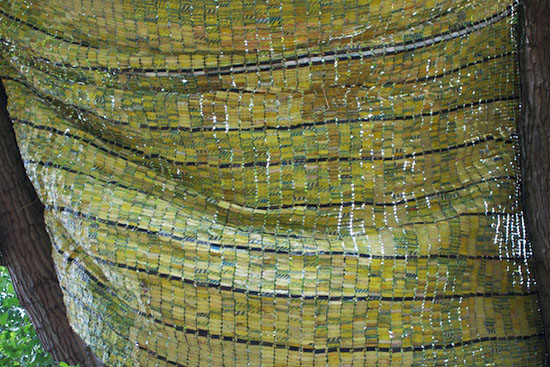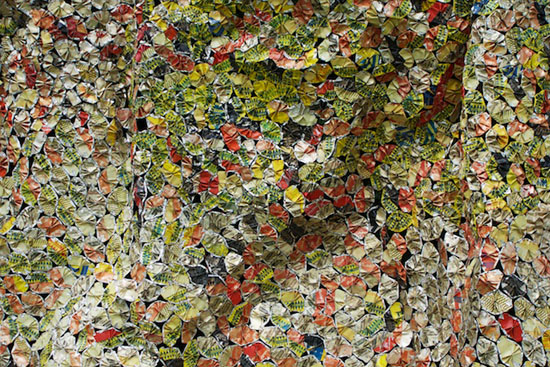 But my associations (or would they be baldaquin cobwebs in my head?) go further. Close to the place in Paris where I saw El's work for the first time,…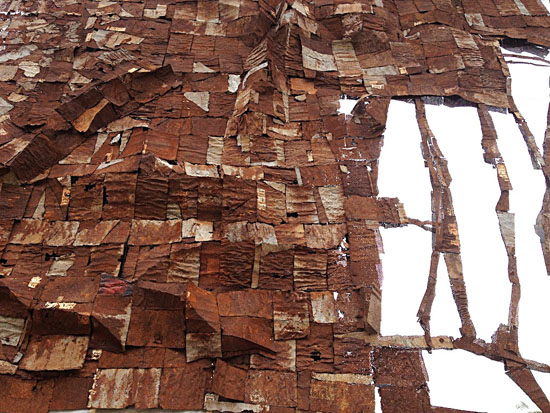 … a huge rusty surface now on display on New York' High Line, my eye was caught last week by a piece of concealing material and the unexpected elegance of its patterns, its play with light and shadows and, yet again, a kind of weave.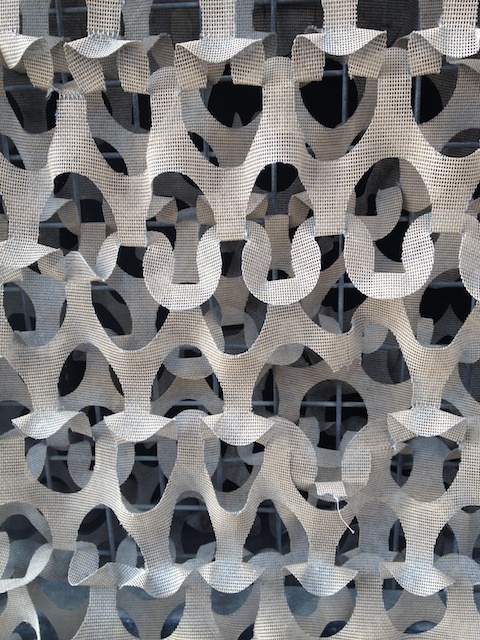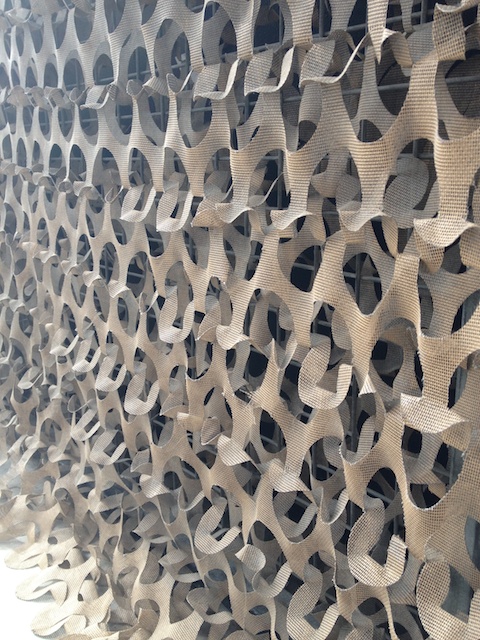 It reminded me of tree barks I had seen recently: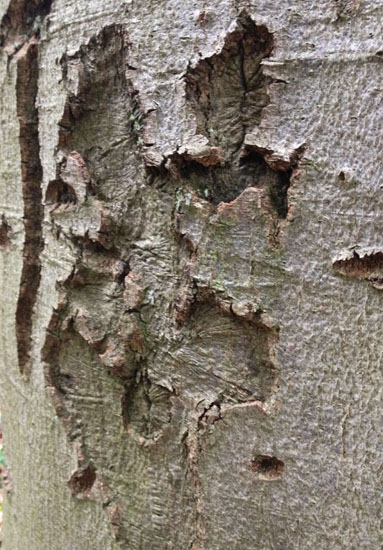 Then I found the image of a lamp that is another type of spider web whose angles, says the accompanying caption, are individually made by hand: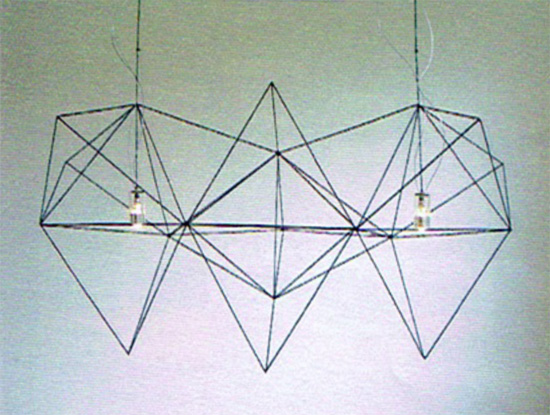 Source: Nathalie Dewez, Prism, at the Conran Shop
True to my favourite art school exercise, which has all to do with associations and sharpening our perception to anything related to the shape and feel of an object, by observing what touches us we see the themes within us, and the harvest of images this brings about then feeds our inspiration.