At the Venice Biennale of 1995, the entire Danish pavilion was occupied by only one artist, John Olsen. The space was light in its Scandinavian simplicity, yet the exhibition felt like a dense, intimate world. During my visit I was the only visitor, which added to the intensity of the moment.
All the following images are reproductions from the catalogue 'John Olsen, Danimarka-Denmark. Biennale di Venezia 1995.'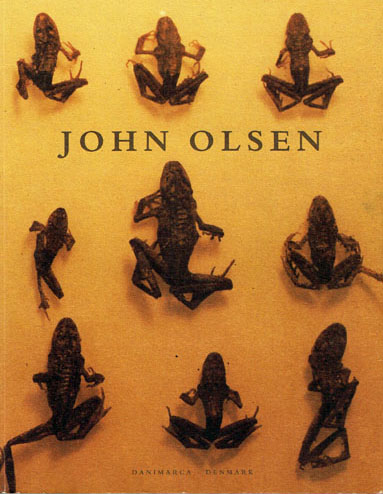 On the walls were photographs, drawings, and framed collections of all sorts of things gathered like the 'Wunderkammer' of eighteenth century scientists. Huge wooden sculptures in the open space reminded me of the dynosaur frames in some museums of natural history. It was all Olsen's work.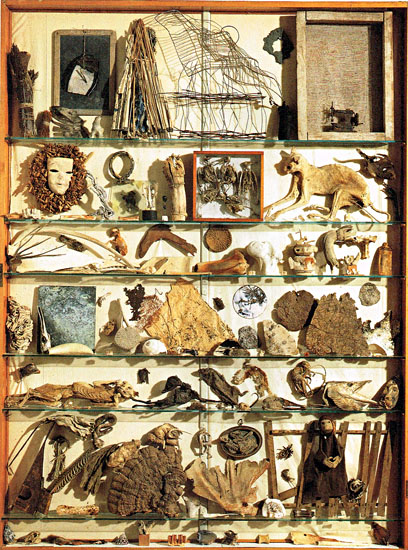 'Nature morte'
Nothing was too small or lowly to inspire this man. Dried leaves, dead birds, mouse skulls, plastic bottle caps, shells, pieces of wire, what many people would call rubbish enriched his 'cabinets of curiosities' and formed strange relationships. The resulting families of images were visible in the wide palette of Olsen's art.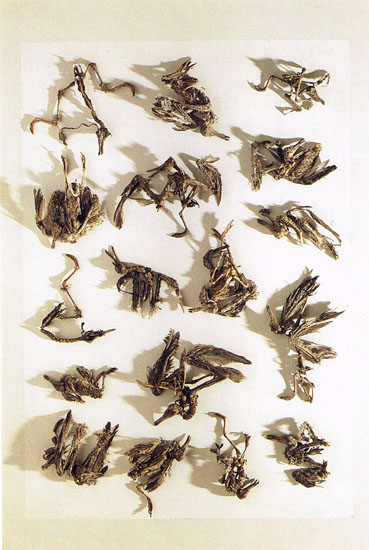 'Calligraphy of mortality, Assemblage of gull mummies'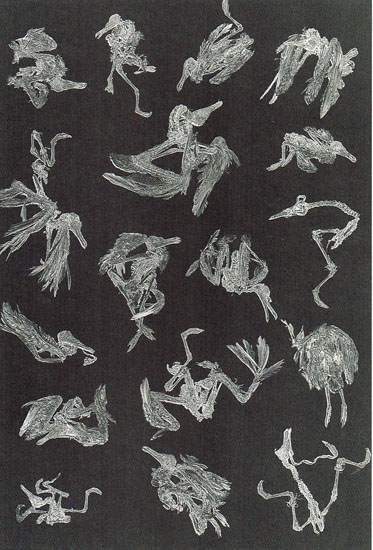 'Photographic negatives, assemblage of gull mummies'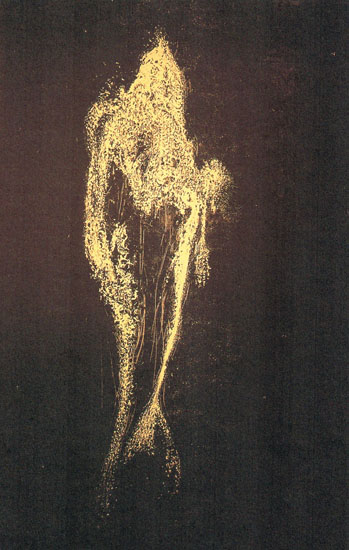 'Source', woodcut
The body of work in this exhibition is a perfect illustration of a fundamental exercise taught by my favourite teacher in art school, as I've mentioned earlier:
concentrate on one subject as long as possible, see what reminds you of it every moment of the day, collect related images, note down your thoughts and, in doing so, become aware of your own pictorial language.
As we keep adding new impressions, losing ourselves in unexpected 'alleyways', combining sketches, cuttings, material and ideas, an inexhaustible source of inspiration becomes available to us because it becomes conscious, and our creativity never needs to be stuck.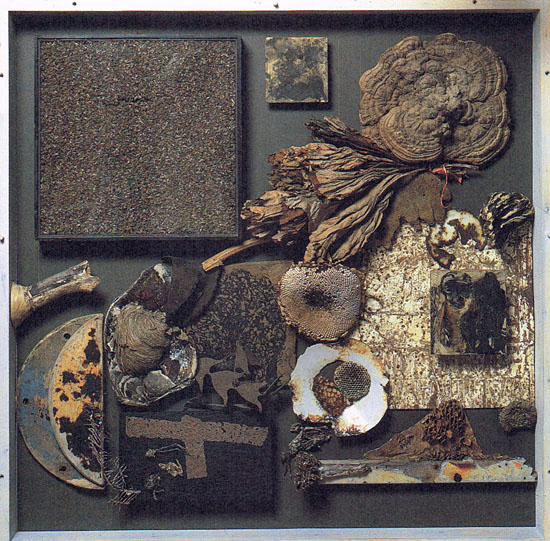 'What nature gives. II'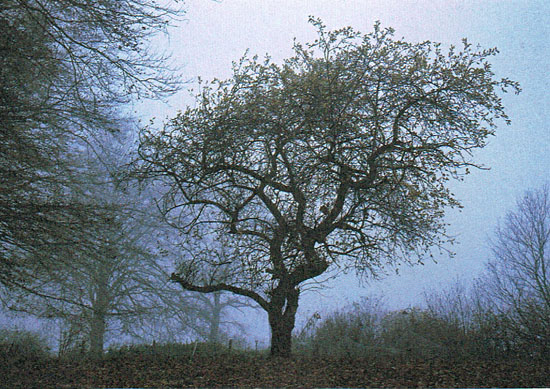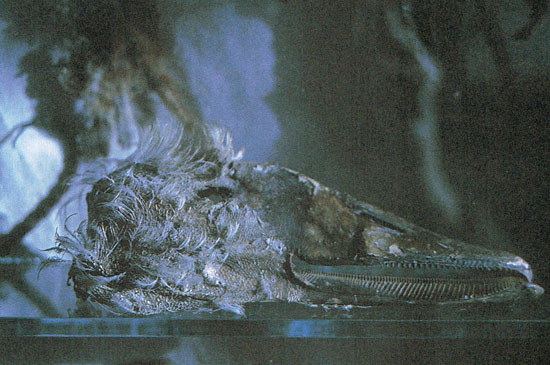 'Nature morte (Still Life)', detail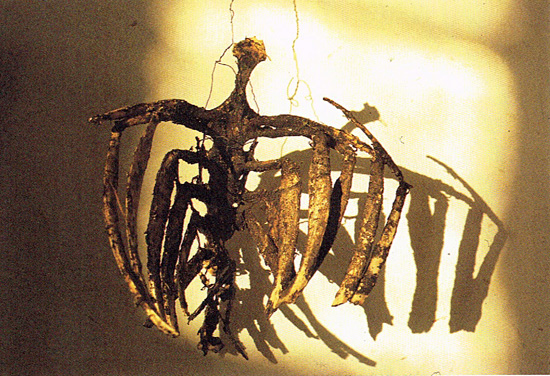 Olsen's photograph of a roe deer's breastbone of a roe deer in his workshop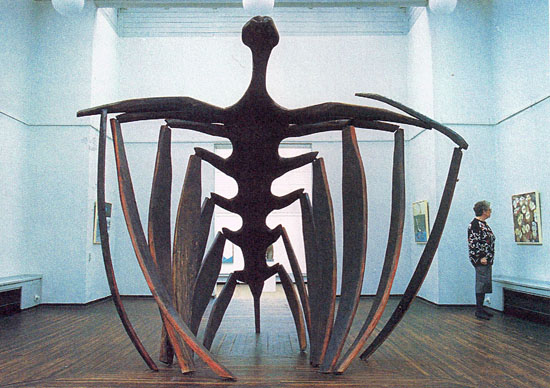 The catalogue I have is in Italian and lacks the name of a publisher. I have been looking for John Olsen for years now. I know he is a Danish artist and that in 1995 his base was a farm near Fjellebro on the island of Funen, but I've been unable to find any following traces of his work. On hindsight I can see how much he has influenced me – or perhaps just awakened in me. I hope this homage will reach him with my gratitude…