Following my previous blog post, one of my other favourite artists is Roland Roure. He may be less famous than Alexander Calder, but he is equally fond of wire, 'junk' and, most important: play. His artwork touches us because its source is genuine. He plays out of his heart.
The three following images are from 'Roland Roure. A Picture-Book' Draier-Verlag 1988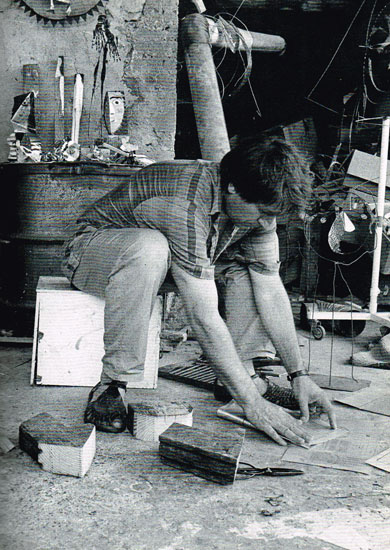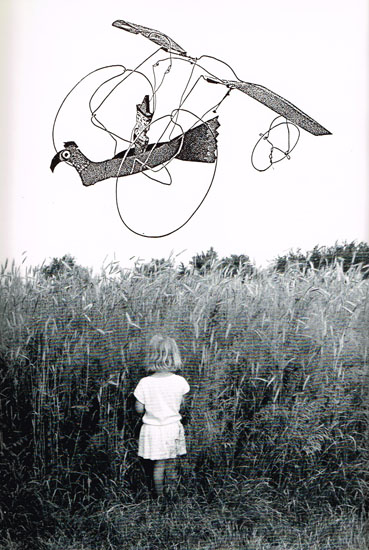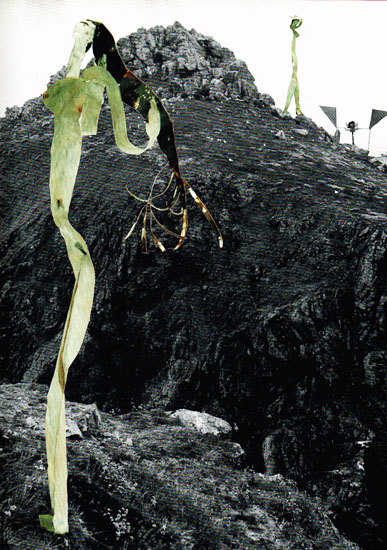 This mobile is from La Tuile à Loup: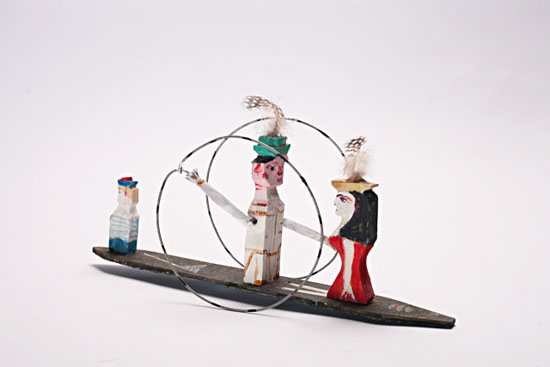 The Equilibrist, another mobile, lives above my work table. Its body is cut out of a tin can and is painted in primary colours. Once he fell from the tiny metal point on which he normally balances. His stability was gone. Roure restaured him. While my little friend was away I realised how attached I had become to his dancing presence over my head.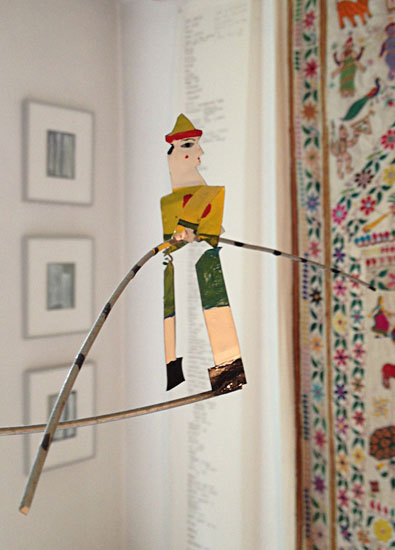 When I was still preparing my book on the Dutch coast, I one day found 'my' breakwaters transformed into a kind of totems like I had never seen before, with all possible rubbish to be found along the flood line. Some people would perhaps find that stuff dirty and repulsing but the result could only make you smile, and it reminded me of the way African women collect old flip-flops from their beaches to turn them into wonderful toys.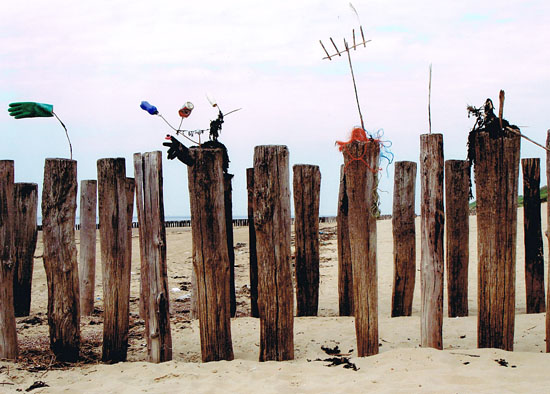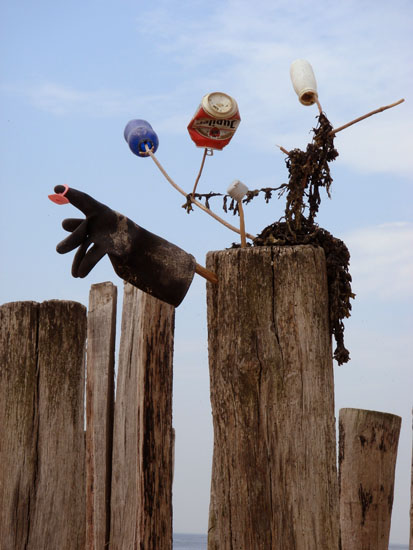 'Imagination will often carry us to worlds that never were, but without it we go nowhere.' Carl Sagan