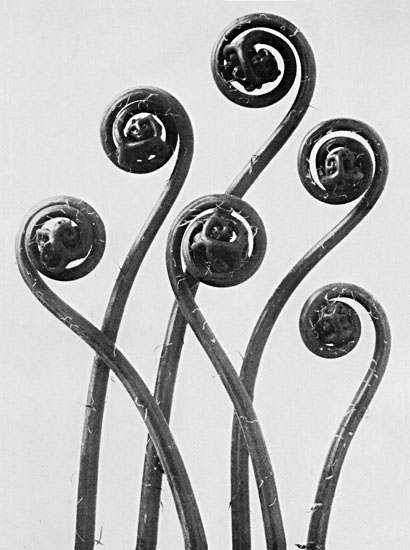 Karl Blossfeldt, Adiantum Pedatum (maidenhair fern)
My walk today was meant to be a break from nineteenth century steel. It led me unexpectedly to early twentieth century wrought iron.
After a long winter the ferns are unfurling from a sea of dead leaves. The picture I've taken is poor but the ferns made me think of a German photographer and sculptor.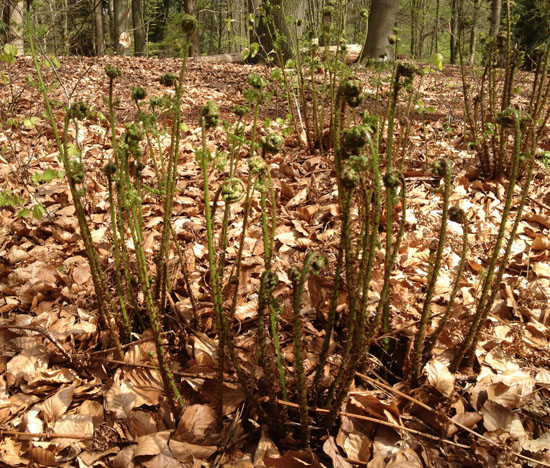 Back home I searched for my book with Karl Blossfeldt's 1920's photographs of what he called Urformen der Kunst. The translation, Art forms in nature, does not cover Blossfeldt's idea of the original and archetypal.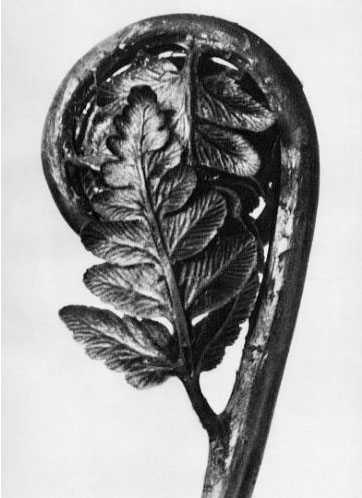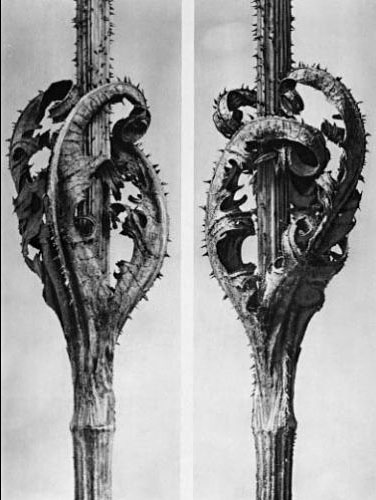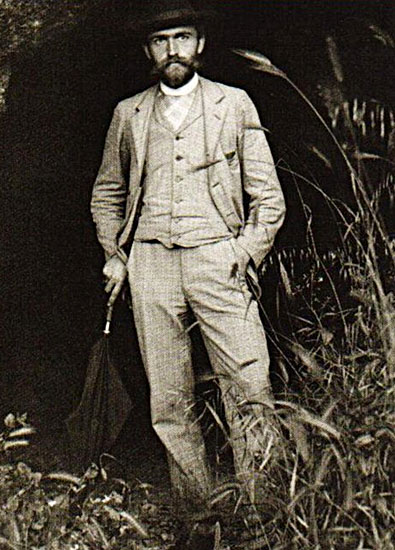 Organic forms have inspired many artists, particularly at the turn of the nineteenth century, and I realise now how the Art Nouveau that was so lavishly present around me when I was growing up in Brussels must have formed me somehow.
There is Victor Horta, of course, whose love of natural materials even made him create a matching palette of colours for painting walls and woodwork. The Horta museum on itself is worth a trip, to follow Michelin's guide books. And the façades on the streets of Brussels will do the rest. Here is a banister: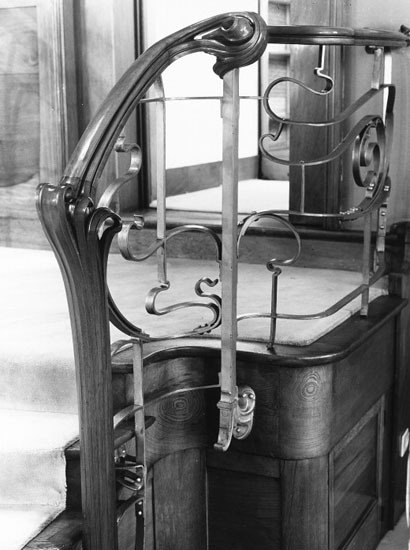 and a sofa: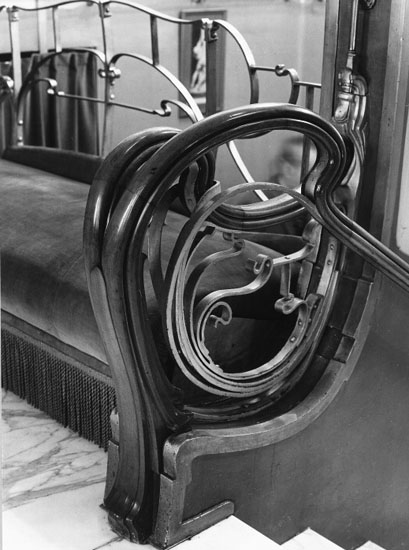 All artisans of the period were inspired by nature, and I repeatedly find ferns, from Emile Gallé's plate design
and Gallé's pâte de verre vases that may need some time to be appreciated but deserve the effort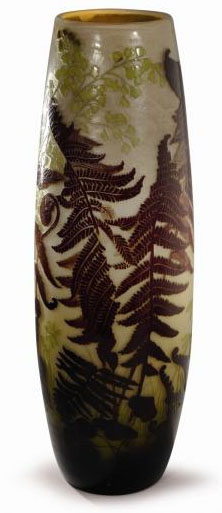 to René Lalique's vases and jewellery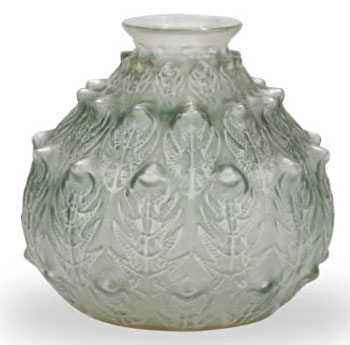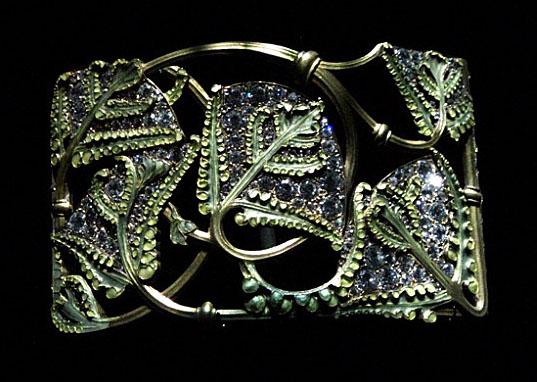 The sinewy shapes of ferns, honeysuckle or clematis fit the hand of the ironsmith. Iron gates became an art centuries ago. For example in the Place Stanislas in Nancy: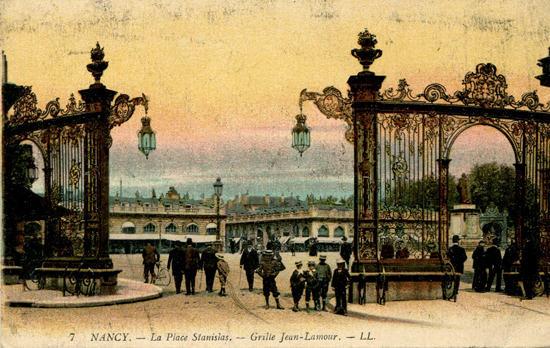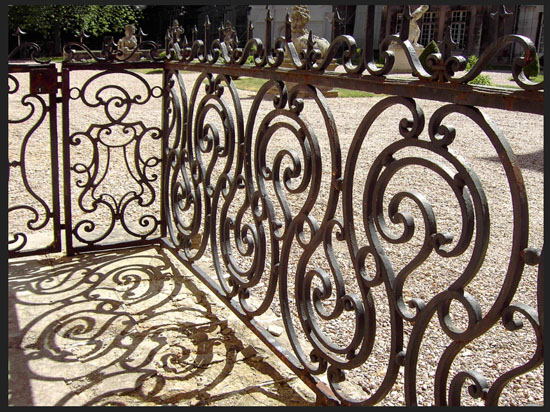 Ironwork again in the Saint-Cyr house that Victor Horta's student Gustave Strauven built on the Square Ambiorix in Brussels around 1900: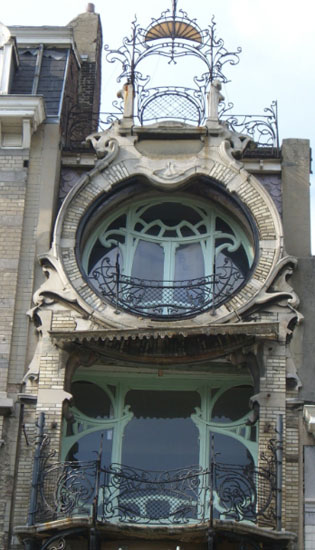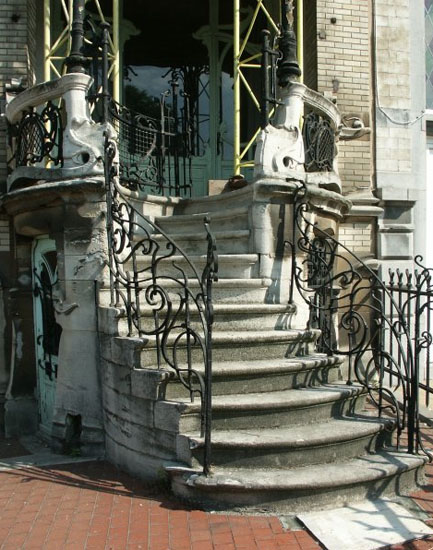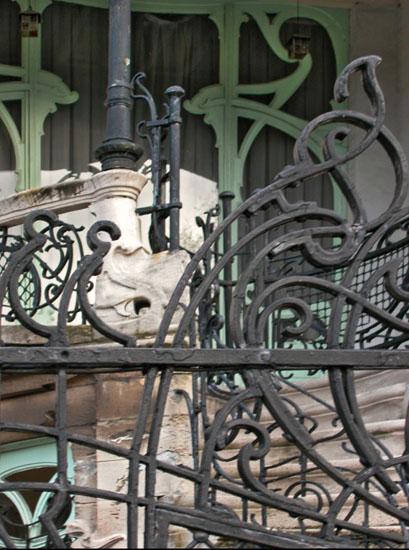 One more 'vegetal' ironwork gate, forged by Emile Robert for Jean Prouvé in 1902: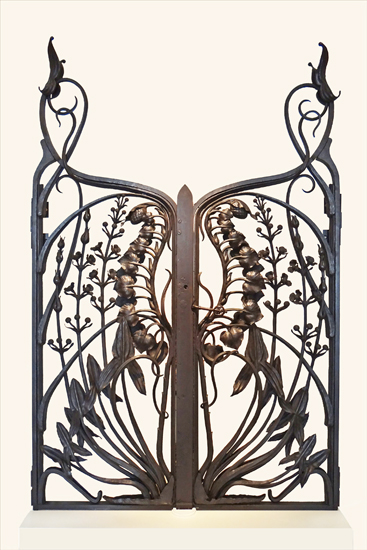 And so I'm back at wrought iron today and the contemporary work of a Dutch master blacksmith, Michiel Faber