The theme of imagination and play has not left me in the past weeks, as illustrated by hospital drawings, among others, which seem to have worried some of my friends recently. Sitting with the family around a Christmas fireplace, we discuss once again what is inspiring us: the joys of sketching the lines of crumpled paper napkins; sampling the subtle hues of natural dyes extracted from even the most common plants; or savouring Agatha Christie's well-turned phrases. In each case the attractiveness of the subject and the charm of the results have to do with freedom of expression but also with the effort to push oneself a little further.
Playfulness is a major ingredient too. Artists remain children, at least in the eyes of other 'adults'. In the December 2012 issue of The World of Interiors I find an article about a young fashion designer who creates funny little animals with scraps of fabric, leather and fur salvaged at work. After being a stylist at Louis Vuitton and the leather goods designer for several other famous couture houses Hughes Bermond is now with Maison Martin Margiela.
Bermond's 'bestioles', which he initially meant for the children of his friends, had such an appeal for their parents that he now produces them as decorative and personalised limited editions. My favourite is Hector 'the beaver from the Northern suburbs', whose catchphrase is 'Why you lookin' at me, stranger?' The photographs are by Michael Baumgarten and from the designer's website.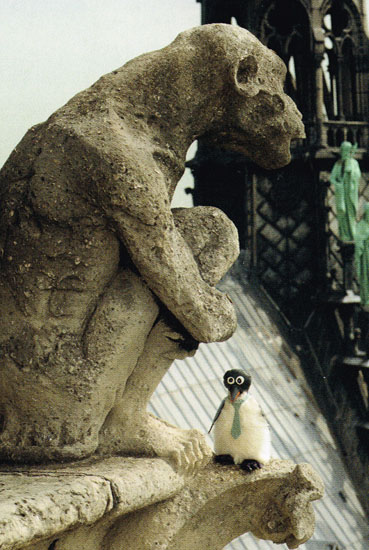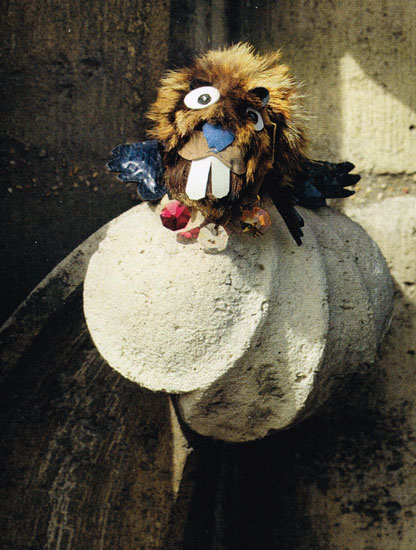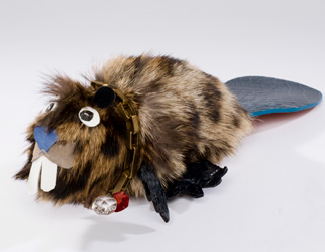 The couturier Christian Lacroix has a rich pictural language of his own, rooted in the colours and textures of his native Provence and well illustrated on the cover of his album 'Patchwork: La musique de Christian Lacroix.'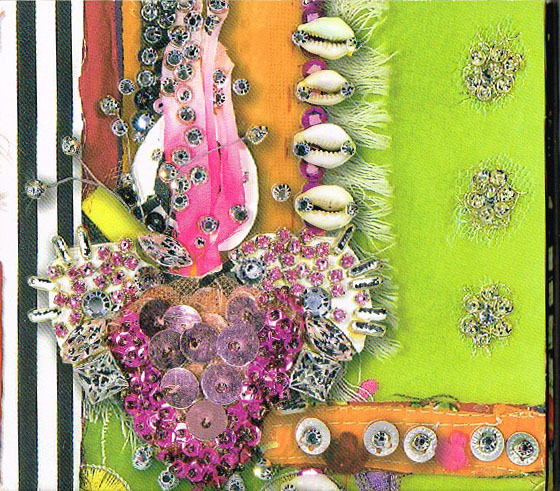 In 2007 Lacroix designed patchwork toys for the Habitat VIP (Very Important Products) for kids. Belly, Smoothy et Sweety, his three 'Fashion Monsters', are based on doodles made by the designer while creating his fashion collections. They have now become collector's items.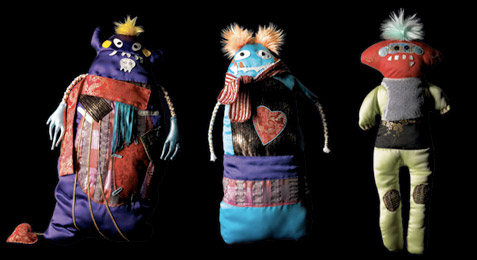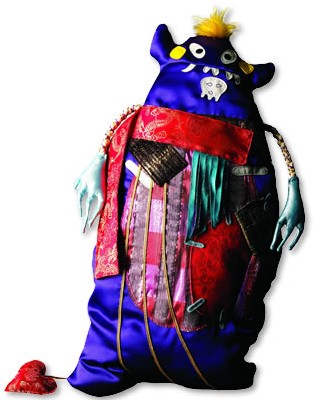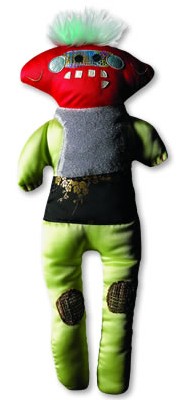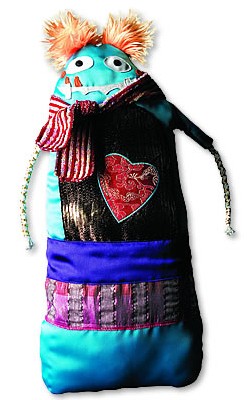 In the same issue of The World of Interiors is a glimpse of Consuelo Castiglioni's house, the Italian fashion designer of Marni. On top of a pile of books lies a naïve figure made by a friend.
I have my own 'little monster', a unique piece made by a niece of mine on a base of drinking straws. Together with Roland Roure's 'Équilibriste' and a few other dear objects he represents the spirits of my studio.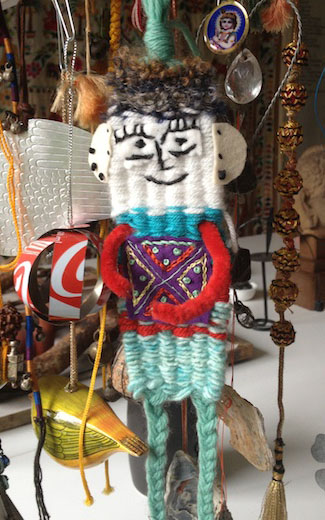 And in case you wonder if Living Iron is progressing… it is! More soon.