by Pauline van Lynden, ed. Vanessa Everts, Visual Legacy, 2007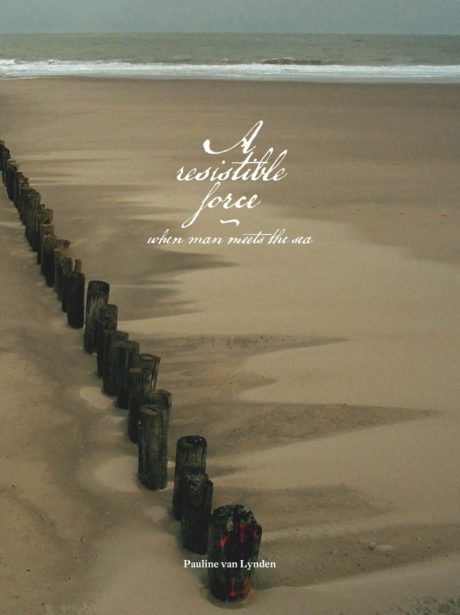 Long lines of oak trunks mark the south-western beaches of the Netherlands. Since the Middle Ages they have witnessed much trial and error in our struggle to defend our land from erosion. Rediscovering the wooden breakwaters I had known since childhood, I began by drawing and photographing these 'dark sentinels' and ended up exploring 'what happens when an irresistible force meets an immovable object' and a culture marked by its relationship to the sea. With a wealth of documents from private and public collections and illustrated with my own photographs and artwork, A Resistible Force tells a personal story of discovery through the history of an ancient system of coastal protection, its role in a nation's character, and our ongoing search to find a balance between man and nature.
The breakwaters of Walcheren are now an officially protected heritage site.
Winner Zeeland Book Prize 2008
288 pp
Apart from the great pleasure of being involved with a beautiful subject of visual inspiration and meeting extraordinary people, my temporary microcosm has given me the opportunity to reflect on the meaning of time. Piles that looked centuries old turned out to have been replaced every fifty years. At the same time I was looking at a system of coastal defence that contained the entire history of Walcheren and in a certain sense of the Netherlands. I began to understand the courage of those who are willing to question orthodox ideas, including their own. We should never forget that practical solutions are always temporary, and that research and experiment must go on. My wanderings on the beaches of Walcheren have made me understand how small we are and at the same time how the effect of our actions can be immense.